Safety Always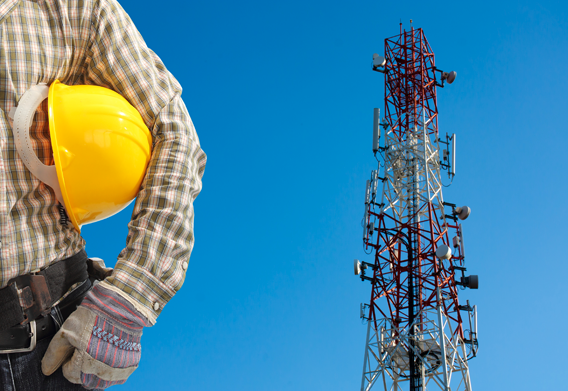 We provide an occupational health and safe environment for all of our employees or who might be affected by our workplace environment .All the activities pre-plan in advanced and always we consider job hazard and risks, we control them with appropriate supervision. In addition, all of our cooperation partners are required to implement customer safety and health policies to ensure our exceptional level of safety performance.
Our field employees are actively involved in joint site safety audits, inspections and management walk downs of field activities including monitoring compliance and identifying potential hazards. Training and auditing is a continual process, it covers all aspects of work procedures, equipment installations, and adherence to industry standards and regulations.
Our team members receive regular training and auditing of a wide range of safety practices and standards including but not limited to; Fall Protection, Competent Climber, Competent Rescue, RF Radiation, Rigging, Hoists, Gin Poles, and First Aid.
Our comprehensive safety policy not only ensures safe practices in the places we work but also in the communities we pass through while going to and from the locations we perform for our clients.
Our commitment to safety assures everyone goes home safely to their family at the end of each day.
In addition, our partners benefit from savings and decreasing costs resulted in minimizing the operational risks and liabilities as well as unnecessary delays from accident-related down time.